We offer you a 48 hours free trial. By installing spyware to track an Android phone, through the application and with the code only you know, you have complete control over your phone at any time. The SpyTech eavesdropping program for mobile phones enables: automatic recording of calls and listing all outgoing and incoming calls, tracking E-mail, Viber, WhatsApp, Facebook Messenger, Instagram, Skype, Snapchat- Hangouts, Keylogger — tracking everything that goes on the phone including all the codes, SMS and MMS messages, GPS locating with history of motion, photos by making a target phone, turning on and off all applications, browsing history, turning on the front and back camera and live viewing, listening and recording of the environment, assistance in case of theft or loss of the phone.
SpyTech remote tracking software does not consume any credit, does not slow down the operation of the phone, and allows tracking of all Android phone models.
SpyHuman - The All in One Android Monitoring App | Mobile Tracker
With detailed instructions, you can do the installation of spyware and of all the settings on your own, but we can also do it for you in our premises or remotely. The target phone on which the program is to be installed must, in any case, be with you for 10 minutes. SpyTech software works on based on a time license that you can extend an unlimited number of times.
The extension is done remotely without reinstalling the program or having physical contact with the target phone. There are no monthly costs and maintenance, you get to use the once purchased program permanently within a given time period. All of our products are genuine, absolutely legal and immediately available, there is no ordering and uncertain waiting for the device to get into your hands. Also, all devices in our product range are designed for everyone, without special conditions and permits.
How to Use Lifetime Free Android spy app -No Buy Required 🔥
Bearing in mind the delicacy of the device and their purpose, we have provided an adequate space that guarantees full discretion to each of our clients. See for yourself all the options the SpyTech spy software provides.
Get the best Free Download Hacking Software for Android and iPhone
We offer you 48 hours long free trial without any commitment. SpyTech spyware for tracking and eavesdropping phones of Applications List the applications installed on the smartphone. Block Applications Can block one or more application s. Calendar List the information in the calendar. Contacts List the contacts stored on the phone.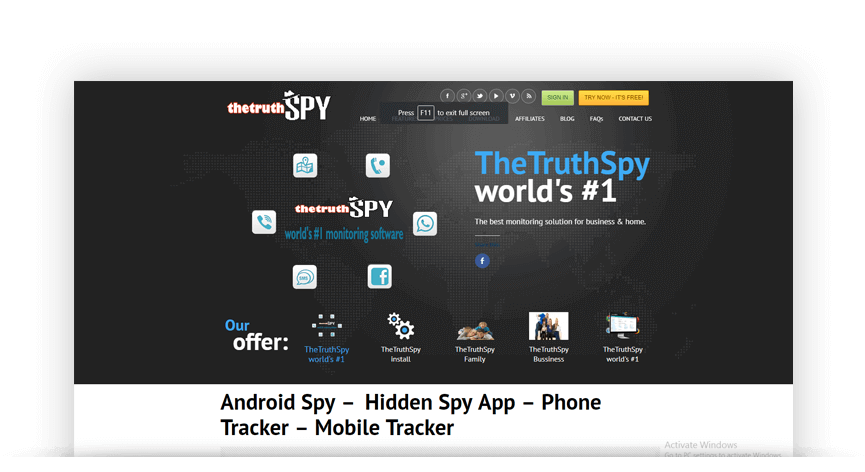 Blocking Site Block one or more websites. Vibrate - Ring Make vibrate or ring the phone. Send a message Sends a notification voice or text. Location Provide location coordinates. Reset Formats the phone. Retrieve the list of contacts Retrieve the list of phone contacts.
Get the best Free Download Hacking Software for Android and iPhone 2018.
Tracker Free.
Free Download Hacking Software for Android and iPhone .
software for cell phone tracking.
Top 10 Android Spy Apps of 12222.
Android monitoring.
top galaxy s5 spyware.
Take a picture Taking a picture with the camera front or back, with or without flash. History recover Recover the history of the default web browser. Audio recording Record audio in MP3 format. And much more HTTPS, search by name, message, address Warning: You agree to comply with all applicable laws in your country regarding the use of this software.
You must own the device or must have the appropriate consent of the owner before the install. If you install the software on a phone that you do not have or you do not have the appropriate consent, you are out of law, Tracker Free will in no case be held responsible for your actions.
You agree that Tracker Free is not responsible for any misuse or caused damage. Install app now.
Top 10 Best Free Hidden Spy Apps For Android Undetectable
Registration on this site are currently suspended. Thank you to register on the new site. The new site is faster and more stable. The site is currently closed.