Captured keystrokes will be uploaded to your web account automatically.
Free Spy apps 2017 !( recording, photo clicks, encrypted text ,spy calculator )
Check camera image, audio files, video files, wallpapers etc. Get time and date of each visit. All URLs uploaded to online account Dashboard; click to visit any of them. It does not harm performance or battery drain.
cell phone spyware program.
How to Detect Spyware on iPhone- toga.tk.
cell phone tracker phone locator.
Popular iOS Software.
It is hidden from the launcher, including the home screen, and hidden from the task manager. Click here to see the full features, detailed comparison list with competitors. Uploading logs are totally hidden and can be done by any available connection method — Wi-fi, or Network Data. Control Panel is easy to use and it provides all the captured data in a single report. You can browse categorically in captured data. You can mark as important, print, or export download.
You can see the target device current GPS location remotely or historically movements on a map. After installation spy software you simply log in to your web account and you can then use the specific control center. You can set up the software remotely on your web account. Enable or disable any feature, temporary stop spying, or you can uninstall spy software remotely.
iPad Parental Control | Pumpic Monitoring Software
There are calls from unusual or withheld numbers? Flag data for convenient analysis. Search for reports or create downloadable reports. If for any reason you are unhappy with our product within 10 days of purchase, we will refund your money in full. Most frequent questions and answers about pricing.
Yes, it is a one-time charge for the license length you choose. Automatic subscription is optional during checkout. If you did not enable Auto Renewal option during checkout, you need to place a manual renewal order. Accounts renewed within 3 days from the expiration date, does not need re-installation.
Yes, If for any reason you are unhappy with our product within 10 days of purchase, we will refund your money in full. All captured data is uploaded to your secure account to view. It helps you to keep your loved ones, your business, and your personal information safe. Our software provides the best monitoring solution for employers, parents, and even personal users who understand the importance of protecting their businesses, personal information and loved ones.
Installing iPhone monitoring app is easy and takes only a few minutes.
iPhone Monitoring App | PhoneSpector;
Spy On An iPad?
app for tracking mobile phones?
You need to download the monitoring software to the mobile phone that you want to monitor. You will need to jailbreak your iPhone to get the most out of all of the advanced features. This is required for all iOS devices.
Spy on iPad Pro/Air/mini via top iPad Monitoring App
You need to have the target device in your hand. Ensure you have an Internet connection. You will receive a welcome email which contains your download URL, your web account login credentials and user manual. We provide the user manual. The user manual is step by step and each step has the screenshot. Once installed, it will run in the background without any evidence.
The data is uploaded to your online web account. You can view usage and activity reports from your web account. Simply log in to your Web Control Panel and start spying text messages, call logs, GPS location and any other activities taking place on the target iPhone. The information captured by our iOS spy app is encrypted and sent to a secure web portal. Use a web browser to browse data, carry out searches, set alerts, generate reports and much more.
We design, develop and support all our own products since Want to learn more? Click here to see full comparison chart. You are required to notify device owner that device is being monitored. The most powerful and invisible iPad Tracker. The complete monitoring software package for use with the Apple iPad.
5 Top-Notch Anti Spyware Apps for Your iOS Device This 12222
Application Screenshots Take Screenshots Remotely Secret screenshot feature gives you the full picture of how an iPad is being used. Are you ready to face the truth? Available for immediate download. Silent Sync Feature. Change Application Settings Remotely. USD Buy Now. Show Features. Money Back Guarantee If for any reason you are unhappy with our product within 10 days of purchase, we will refund your money in full.
Important notice
Is this a single payment? How can I see prices in my currency? Click the subscription length you wish to buy. On the next page, you will see all currencies. What happen when it expire? We delete the expired account after 7 days. With this information in mind, you need more than just signs and a clear mind to know if someone is spying on you. If you suspect that someone is watching you, there are several obvious signs that you should always try to detect to make sure you do not provide too much information to criminals or people who do not want you to be good. These are some of these signs:.
Have you noticed an obvious decrease in the general usage of your iPhone data? If so, spyware could consume data from your phone. Spyware works by sending data to the spy.
Which means that every time you send a message or talk on the phone, the spy receives the information. For spyware detector to work, you must use your data. Therefore, control your data consumption permanently. If your phone heats up even when you're not using it, it's a safe bet that an app in the background might work without your knowledge. Spyware always works in the background, whether or not you use your phone.
Sort through your apps by separating the ones you trust and those you do not trust. If you hear background noises during your conversations, they can spy on you. Spyware app has a way to disrupt your active phone calls, which should be the first and most important thing you should keep in mind. The presence of this application means that your iPhone is not restricted. If you have not done jailbreak, it's time to pay more attention to your phone and your data.
The biggest problem with the spyware detector Cydia application is that it is hard to find. The only way to manage a jailbreak is to update your iOS system. Spy applications are designed to remotely control the spy phone via encrypted SMS messages or commands. With a quality spying app, these messages or commands should not be accessible to the spy. However, in case of malformed applications, these messages and commands are normally passed on. When you start seeing weird SMS , it's time to think about your privacy. When you think about how much data you can collect from spyware, it is very important to take the right steps to completely remove the apps from your iPhone.
The good news is, you can uninstall these apps like ordinary apps. Here is a detailed description of how to be the iPhone spyware remover. The best way to get rid of spyware is to install spy detection apps on your iPhone.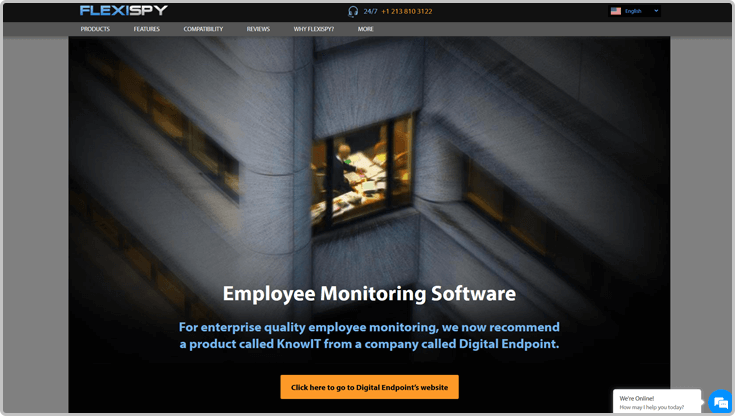 The spyware remover scan their iPhone and delete the spyware. The most suggested way to get rid of spyware is to update the iOS. As a company, Apple is conscious of the danger of spyware, so keep updating your programs. When you upgrade your iPhone, the existing spyware app is removed with the previous operating system.
Which one is the best iPad spy app (12222)?
Always use the latest version of Apple software. It may also be useful to reset your system. Remember, however, that you will delete all data on your iPhone. Make sure you have previously saved your data through iTunes. If you know the definite files that were installed, you can delete them manually. This requires you to be interested because you can easily delete the wrong files; the software is typically unseen and hard to find, just have a fast look at your applications, and probably do not have any "spyware" in the names of the files.
Take your time and monitor the most affected files to make sure you delete the correct files when using this solution. Jailbreaking an iPhone allows users to access applications and third-party changes, as well as access the iPhone file system. This will circumvent the security of all Apple applications. Removing Jailbreak requires an update to the operating system, but if files are not deleted by the spyware remover Cydia, files may be stored.
You do not plan to upgrade it to iPod through iTunes. You can opt out of the device in the future if you prefer. In the age of mobile banking, smartphone cameras, and so on, there may be a variety of reasons why you are interesting toa others - and it's easier than ever to spy on you.