What is SMS Tracker? By installing the SMS Tracker Agent on the target phone, you can remotely read all inbound and outbound SMS Text messages, MMS multimedia messages, photos sent and received, view phone call logs including name, number, and length of call , web browsing history and view GPS location information on a map.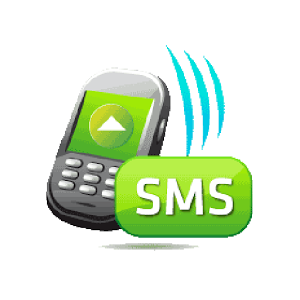 All phone usage information can be remotely viewed on any web browser. Parents now have a powerful tool to help keep your children safe even when you can't physically see them. You can see the phone number and the name of the contact. Web Browser History. The complete Safari Mobile browsing history is logged so you can see what sites your child visits and when. Using the integrated GPS Tracker, know when and where the phone is located at all times. Breadcrumbs record location information allowing parents to locate your children at frequent intervals.
You can see the complete location history of the device. GPS logging occurs at a user defined rate default interval is 5 minutes. Remote GPS logging and viewing gives you the ability to see the location of your child's phone, from any web browser. Can I see photos or videos sent with text messages? Yes, you will be able to see all attached images and videos sent via MMS. As a parent, you need to know who you child is communicating with and what they are being exposed to.
We strongly support your right to protect your children.
Free SMS Tracker: How to track on SMS messages
Pricing is based on which features you choose and length of subscription. For example, monitoring SMS Text messages. How can I cancel my account? With the free trial that we offer, you can also test the application. Spy Phone App is using the smartphone's internet connection in order to send the data to our server.
Publisher Description
After that you can monitor the logs remotely from our server. You will need to login to our server using the email and password supplied when you registered the application on the smartphone. Tracks for FREE the gps coordinates periodically. The location is displayed also for a phone call or sms. This is a great mobile tracking app. Puts you on the know.
SpyHuman Monitoring App.
Free SMS tracker, cell phone tracker and monitor | Easy logger.
Use the feature of XPSpy App and track SMS messages easily?
Spy Phone App;
Free sms tracker without touching target phone;
SMS Tracker: How to Track SMS Messages.
Remotely track & monitor calls, text messages, browser history and much more!?
Which info one must use very responsibly. It is important to know that it can not be used as a cell spy. Spying without their consent is illegal. This is a great cell tracker app. It helped me find out things that I would have never knew about with out it. Truly a need to have app thank you guys.
SMS Tracker
Really like this phone tracker program and I recommend it to my friends. It is as common as using whatsapp everyday. It is nice to know that it is really easy to set up and use.
Great cell phone tracker app. Important that support is answering the questions and so far this is the best Android tracker application that I could find on the market. Thank you for the help and keep improving your cell phone tracker software. I believe that this app is the number one sms tracking app, with its lightest memory resource, easier option, quality of data records, features development and good support.
Keep up the good work. This is the best sms tracker app that I have found. I love it. You guys have done a great job with this. The support is also wonderful. Please don't ever go away. Love it. Log in Forgot Password.